Wedding Limousine & Car Services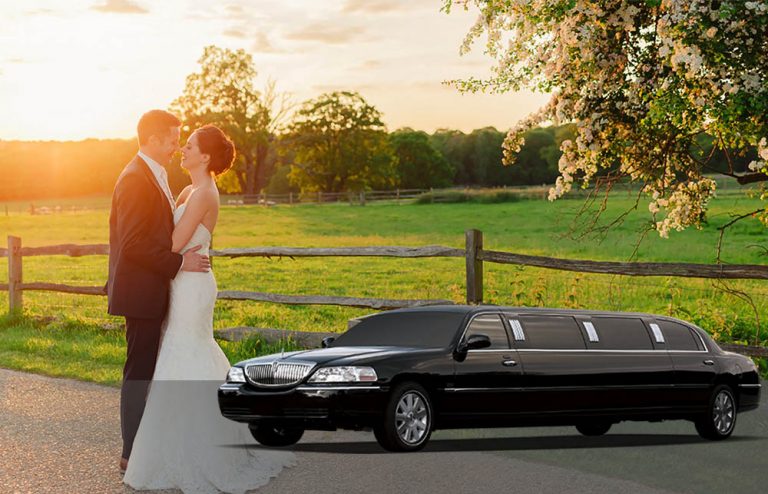 VA Executive Sedan & Limousine's Wedding Transportation
Weddings, while beautiful occasions, undoubtedly involve stress. There are many moving parts to a wedding, with transportation being just one cog in the wheel — but a very important one! At VA Executive Sedan & Limousine, we make getting from point A to point B a cinch. Our staff is professional and considerate, with courteous and well-trained chauffeurs who make every ride with us a pleasure.
From limo rentals to ground transportation, we offer a robust line of car and limousine services for every occasion. Whether you choose an SUV, limo, or party bus for your wedding party transportation, you'll find that all our vehicles are impeccably maintained.
You can rest assured that your safety is of paramount importance when you travel with us. Not only will you arrive safely to your wedding venue, but you'll do so in style as well.
If you want to make your wedding extra special without any extra hassle, choose wedding limo services from VA Executive Sedan and Limousine Service. Your dependable chauffeur will arrive on time, impeccably dressed for the occasion, and whisk you (safely) away to your wedding venue.
The bride, groom and/or other guests of honor can ride to the wedding in style in one of our sleek, beautiful limousines. We make sure that all of our luxury vehicles are clean inside and well-maintained under the hood for comfort and reliability. Our chauffeurs are all certified and experienced as well as courteous, and you can trust them to get you to the church on time.
So why worry about driving or parking on your wedding day? Choose our wedding limo services and you can arrive safely at your wedding in style. And you can enjoy the wedding reception or meal more knowing that you have a trustworthy ride afterward.
VA Executive Sedan and Limousine Service is committed to luxury transportation that is dependable, safe and meets or exceeds your expectations. Our many satisfied customers are proof of our dedication to customer satisfaction! To reserve your wedding limousine service in the Hampton Roads Area, call 888-733-2621 or 757-716-1060.
Promising dependability and comfort, we ensure that every client's needs are both met and exceeded. In addition to our top-notch wedding transportation services, we're available for all types of special events — such as concerts, airport transportation, corporate car service or limo service for a night on the town.